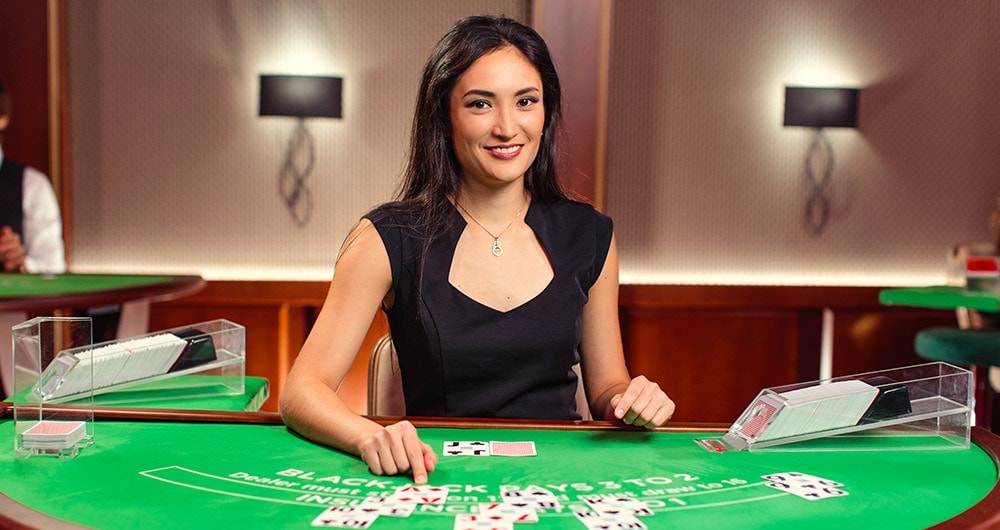 Live Casino Games take players to a whole new dimension
With the advent of online casinos, thousands of people who never imagined themselves rubbing shoulders with high-rollers and feeling the excitement of wagering real money on casino games are now able to enjoy the thrills of Live Gambling from practically anywhere.
Live Casino Games take players to a whole new dimension, adding more realism and a human touch to their wagering. Scatters' Live Casino streams all your games from an authentic casino lobby, where a real-life person will – according to your instructions – manage your chips, stake your bets, deal you cards and spin the wheels.
You can even interact with your dealer just like you would in a brick and mortar casino.
At Scatters you are just a few clicks away from setting up a free casino account that gives you access to hundreds of casino games, from video slots and table games to bingo, scratch cards and live casino games. Not to mention the amazing welcome packages and promotions that load your account with casino rewards.

Live Roulette: a thrill with every spin
Enjoy a thrill with every spin! Watch the ball skip and zigzag as the wheel goes from spinning mercilessly to the moment it slows down lazily to a stop and the ball rests on a number.
Avid roulette players can now take their passion for the red-and-black wheel to a whole new level as they enjoy the action up close and personal – enjoying an immersive gameplay experience like no other.
When you log on to a Scatters Live Roulette session, you will be greeted by a live dealer who will stand by and follow your instructions. In fact, you can even interact with the dealer via chat and by clicking on the console to set your bet type and amount.

Live Blackjack
No matter how good the Blackjack software is out there – and we are aware that it is awesome – there is really no substitute to entering a card room, dragging a chair and joining a table where you are able to stare down the Blackjack dealer as you attempt to break the bank.
Live Blackjack brings the feel of grittiness and high stakes to online blackjack by pitting you one-on-one against a live dealer. The hands take place in a real-life card room where the lush green baize stands between you and the dealer.
The whole game is live streamed to your laptop, desktop computer or mobile device, and you can talk to your dealer and interact with them: staking your bet, and playing blackjack just like you would do at a normal casino.

Live Baccarat
Before Poker came along and snatched the whole accolade, Baccarat was by far the most popular card game in casinos across the world. With Scatters you can rediscover the beauty of baccarat and it's effortless elegance by playing with a Live Dealer.
Due to the nature of baccarat, you don't have to move a muscle to play this game. Just set your bet amount and let the dealer take care of the rest. This gives you even more time to shoot the breeze with your dealer, with whom you can chat and interact with as the game is live streamed to your preferred device.

Live Dealer Games have revolutionised online casinos
Live Casino Games have revolutionised the way we experience online casinos, blurring even further the boundaries between the internet and real-life.
Just a note, you need to have an official Scatters Casino account to try live casino games, so sign up with Scatters today and check out this innovative and exciting way of playing your favourite casino games online.
---
Forgot to register?
Double up or Get it Back!