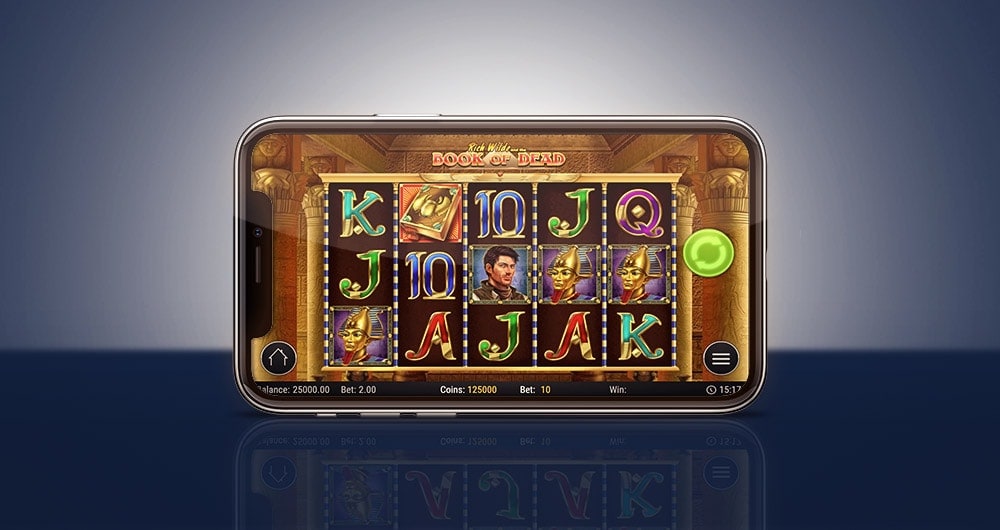 Scatters Mobile Casino
You do not need a computer or laptop to play at Scatters Online Casino because if you have a smartphone, you will be able to play on your phone, wherever you are. Scatters Mobile Casino offers a smooth gaming experience that will make sure you have as good a time on your mobile phone as you would on a computer. You will be able to deposit, play slots, live games, claim Free Spins, Super Spins, Mega Spins and Lucky Charms, and withdraw as you do everywhere else.

The best part of Scatters Mobile Casino? It enables you to carry your portable, mini-casino with you wherever you are.

What makes Scatters one of the top mobile casinos on the internet?
First of all, Scatters comes with an amazing:

Welcome Offer
$25 Risk-Free First Deposit – Double up or get it back!
Each time you play on Scatters you contribute to filling up the Level Bar
When you fill the level bar, you will level up and get: Free Spins, Big Spins & Cash Rewards
* All Level Up Rewards are Wager Free
Loyalty Points Scheme
Earn Loyalty Points as you play on Scatters
Exchange Points for Free Spins or Bonus Money in the Store
* No wagering requirements on Free Spins
And with more than 1,00 games
More than 1,000 Video Slots, Casino Games and Live Dealer Casino Games from more than 40 providers
Great Mobile Slots Games
At Scatters, we have gone down a challenging road so as not to follow the crowd. This is why we do not have the same games that you usually find at other mobile casinos. Our mobile casino games have been hand-picked for their vivid themes, exciting bonus games and unique features.

Smooth Mobile Gaming
60% of global online traffic today is generated via mobile phones. With this in mind, we set out to ensure that your mobile casino gaming is not disrupted by technology issues. This is why we have developed every aspect of Scatters Casino to be easy to use, exciting and straightforward. Log into the Scatters website from your mobile phone, tablet, laptop or PC and access your favourite games wherever you are. 
You can also create/manage your account, deposit, withdraw and contact support, all through our convenient Banking and Support interface. Just log in, load a game and start spinning.

Are you ready for an unrivalled mobile slot experience? Sign up with Scatters Mobile Casino today!

iPhone & Android Casino
While Apple was at first hesitant to allow casino and poker applications that dealt with real money today all iOS phones and tablets support almost every game on standard browsers.
While a small number of video slots might still be restricted to PC / Laptop due to graphic and processing aspects, the vast majority of Slots, Blackjack, Roulette and Craps games can be enjoyed on Mobile.
Playing on iPhone or iPad is the same as a desktop, meaning that you can play for free or real money, deposit, withdraw, contact support, etc.
Google's Android also supports most of the casino games that you usually find in regular online casinos.

How does it work?
Open a browser window on your Smartphone: Scatters Casino is ready for all users on Android, iOS and Windows operating systems.
Visit our games section to find your favourite games.
Deposit some money.
Win!
Forgot to register?
Double up or Get it Back!